Hiya bloggers! How do you like my new look! Chelle (Roxxygerlie) has been helping me redo my blog...it's not 100% complete but we're getting there!
In honor of my makeover I figured I'd blog about Parker's makeover!
I've been lucky because I've never had to take my kids to the salon for their first haircut. Nathan's godmother is a hairdresser so we took him into her shop when he was about 1 and she cleaned up his scruffy neck.
Naomi couldn't wait any longer at 13 months and my stepmother cut her hair for us...and this past weekend my stepmother did Parker's first haircut too! We didn't pack up and drive the two hours to the salon she owns...instead she came to our porch and brought her scissors :)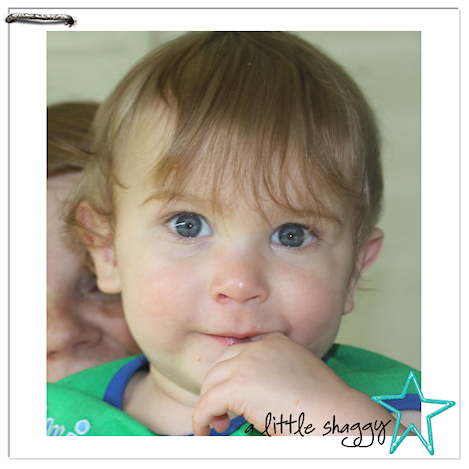 He was cute but scruffy! He actually tolerated his haircut fairly well!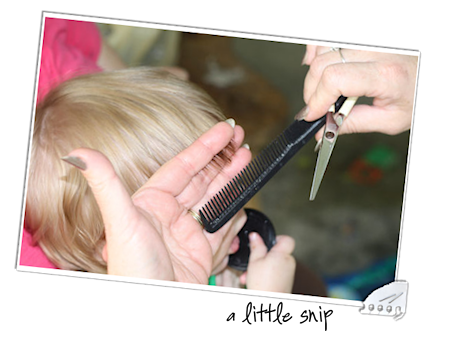 I don't think he cried even once!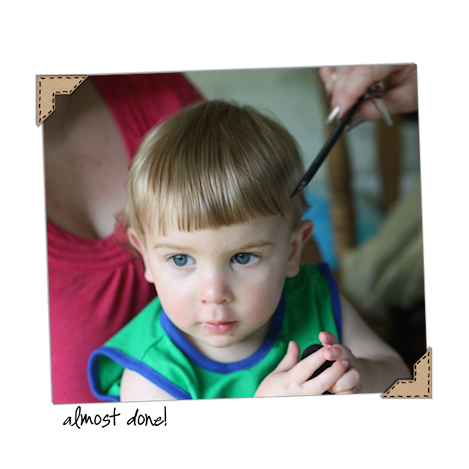 I didn't let Anne touch his curls in the back...but she did trim up his bangs and around his ears...
By the end of the haircut he was definitely ready to play though!!
And that....was my last first haircut.
*sigh*
They grow up too fast!
Have a great day bloggers!