I am SO happy it is Friday and I'm sure I'm not alone in this!
Yesterday's P365 photo comes to you by way of storyboard. I was so happy when my camera came in the mail, that of course my photo of the day had to be me ecstatically holding my camera. Maybe I don't look ecstatic--truth be told I look like I'm in love :P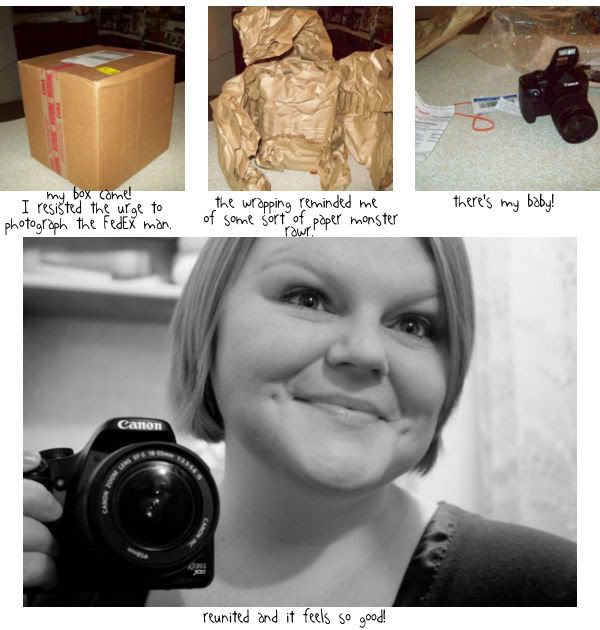 And because that was out of the way, I went ahead and did my Project 365 week two layout. I really love how it turned out! :) And, I'm going for matchy matchy this year, so you can see how it compares to
week one.
It's time for me to get this Friday started...if I don't blog over the weekend, I'll see ya Monday! :)