I'm going to try To-Do Tuesday again. I enjoyed making a list (and actually working through it!) last week. Today is going to be busy, probably busier than what the list even says...but here's my take on today.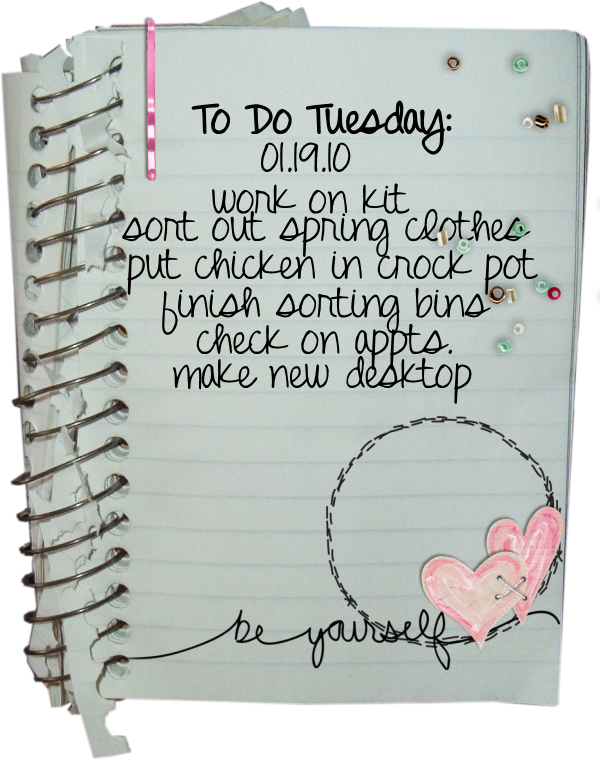 Now wish me luck on getting it done! Some stuff is easy but I'll forget if I don't write it down. Some days Tab and I remind each other at lunch time..to put dinner in the crockpot :)
Speaking of food, tomorrow I'm going to share our potato soup recipe that I mentioned yesterday!
But, I digress. I hope you're having a great week. Mine is good so far! Here is my P365 photo from yesterday, nothing too exciting. Was just sorting out the kids' toys (as they multiplied at Christmastime!)
I should go then, and work on this list. 'Till tomorrow, friends :)